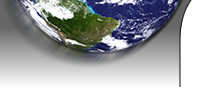 Along with webhosting and internet connectivity, SM4Net also provide an extensive range of specialised and custom services for our customers.

Email - As a Vpop3 reseller we provide many of our small business customers with their own email servers, configured by our in-house service team. A webmail interface can also be customised to your company's website, for remote or home workers.

Domain Registration - We are a registered nominet member and tag holder, so you can be sure that we will provide you with top quality service for web or email forwarding, transfers, etc.

VPN's (Virtual Private Network) - Our experienced connectivity staff can take you through the process of connecting remote sites and users together, using encrypted tunnels.

VoIP (Voice over Internet Protocol) - This emerging technology is set to revolutionise the telecomms industry by removing the cost of telephone calls, and replacing them by a fixed charge always-on dsl internet connection.

Website Design - A member of our website design team is always on hand to help you with the completion of a website tailored to you and your business. We can advise you on the best solution for your internet presence.