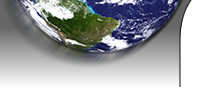 When it comes to connecting to the internet there are many options available. Through this decision process we can liase with you, to find the best solution for your needs and then complete all of the arrangements to get you connected as quickly as possible.

Dialup - In the rare occasion where broadband is not available or a 'mobile' solution is required we provide dialup services to an 0845 number. Our services supply an individual 56k connection for each dialup user so there is no contention and you can surf at maximum line capacity all of the time.

Broadband - With over 99% of all UK homes and businesses able to connect to the internet with broadband what are you waiting for? As an authorised BT reseller we can get you connected without any hassle; whether you are a current BT customer, or require a new line to be installed all of the details can be processed by our dedicated connectivity staff.