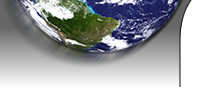 Broadband - With over 99% of all UK homes and businesses able to connect to the internet with broadband what are you waiting for? As an authorised BT reseller we can get you connected without any hassle; whether you are a current BT customer, or require a new line to be installed all of the details can be processed by our dedicated connectivity staff.

We offer two levels of fixed price DSL service, either capacity limited (capped) for low-average use, typically for residential users; or no bandwidth limits (uncapped) for high usage levels, and business users.

If broadband sounds like the right solution for you, or any further information on the range of services we can provide, please contact contact us.