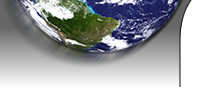 Dialup - In the rare occasion where broadband is not available or a 'mobile' solution is required we provide dialup services through an 0845 number. Our services supply an individual 56k connection for each dialup user so there is no contention and you can surf at maximum line capacity all of the time. Fast, reliable dial-up connections are what make us the best option for customers, with no busy signals or line drop offs.

When dialup users connect to our system, they are interfaced directly into our central data-center so the extra services we provide; such as email, dns and file-hosting are all available at the click of a button, without having to pass data through the internet. This significantly decreases the amount of time needed to connect, so your telephone is only used for the shortest time, producing more savings for you the customer.

If dialup sounds like the right solution for you, or any further information on the range of services we can provide, please contact contact us.