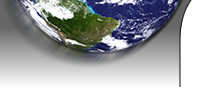 Email / Webmail - As the internet has become more widespread, email correspondance is now a major part of many businesses, so you must be sure that this vital communication medium is properly setup and maintained. SM4Net as a Vpop3 reseller have provided many of our small business customers with their own smtp and pop3 email servers, configured by our in-house service team.

Vpop3 is a fully-featured Windows Email Server designed to be simple to configure and use, but flexible enough to fulfil most users' requirements. We can provide additional features for your email system including integration with several virus solutions, SPAM filtering, support for any POP3/SMTP email client, full web access to your email, web based administration, mailing list server, built-in automatic email response facilities and support for multiple ISP accounts.

If your email requirement is not large enough to warrant separate servers then we can provide email services from our own email server bank. These email accounts can support optional virus and spam protection, and full web access to your email from our webmail service - SM4Mail.com.