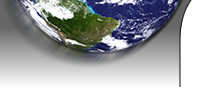 VoIP (Voice over Internet Protocol) - VoIP can turn a standard Internet connection into a way to place free phone calls. The practical upshot of this is that by using some of the free VoIP software that is available to make Internet phone calls, you are bypassing the phone company (and its charges) entirely.

Systems currently in use by our team use a SIPS server and IP phones. These specialized phones look just like normal phones with a handset, cradle and buttons. But instead of having the standard RJ-11 phone connectors, IP phones have an RJ-45 Ethernet connector. IP phones connect directly to your router and have all the hardware and software necessary right onboard to handle the IP call. The phone can then be configured to a specific user and the user can be accessible at that IP phone wherever they are connected to the internet.

If this sounds like the right solution for you, or for any further information on the range of services we can provide, please contact our manager, Robert Stockwell.